New Home Builder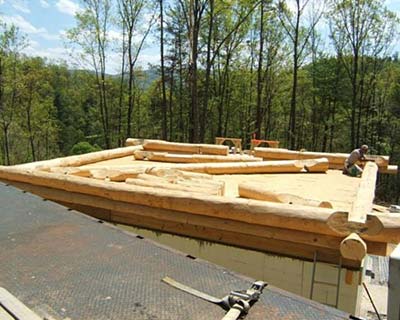 A new home is a major project and one that represents a significant investment for most people. This also means it isn't a project that can be taken lightly. In addition to ensuring that you have your financials in place, you also need to make sure you have a good architect to draw out the plans for you and skilled home building contractor who would be able to construct your home as per those plans.
Neal Ragan Construction, Inc. has been providing customized solutions to property owners in and around Johnson City, Kingsport, Bristol and Mountain City. They have offices in Damascus and Abingdon to cater customers there and in the surrounding areas. The company not only provides home designing services, but has the skill and experience to handle the entire construction project from start to finish.
Why Getting A New Home Built Is A Great Idea
Sometimes people wonder whether it's simpler to just buy or rent a home and the fact is that is the easier route to take. But there are some distinct advantages to getting you home built by a custom home builder such as:
You can choose the neighborhood you like where you and your family will be safe, comfortable and happy.
You have the option to choose the architectural styling of your home.
The custom floor plans can be drawn based on your preferences.
You can choose every single detail such as the size of each room, its dimensions, the types of materials used etc.
Custom home design also gives you the flexibility to alter the plans while they are in the designing stage, if you feel that a certain feature isn't the way you would like it to be.
The builder will work very closely with you to understand what your specific requirements are and will ensure that every feature and installation is just the way you want it to be.
The company will handle project management so you don't have to be stressed about whether the project is progressing as planned. A credible builder will also ensure you receive a progress report as and when each stage of the construction is completed.
The builder's job doesn't stop once the house has been constructed and they will also follow up with you on completion of the construction, to check whether everything is just the way you want it to be.
Custom Home Building Solutions
This means you get the home of your dreams in a new build cost that fits into your budget. A credible home building company will also provide guarantees for their work and this assures you the work will be completed to the highest standards.
Look for a local company with a good reputation and one that is able to handle every aspect of your new build including the landscaping work. This will ensure you don't have to deal with multiple contractors for different services. Companies like Neal Ragan Construction, Inc. offer comprehensive home building solutions that are right in line with your needs and vision.
"MORE ARTICLES"
Pavers
Retaining Walls
Landscape Contractor
Remodeling