Remodels & Additions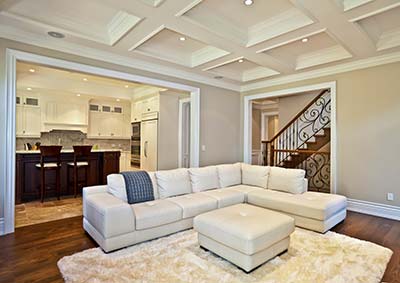 Small or big, remodels and additions to homes are inevitable. Why escape it if remodeling can increase the market value of home and transform it into a more comfortable living space? Whether you are planning to sell the house and move out or stay and enjoy the place you call home, remodeling and room addition can certainly accomplish the goal.
Remodeling, much more a room addition, can be a real pain though. That will never be the case if you will be hiring one of the most trusted remodeling contractors in the biggest cities of Tennessee. It doesn't matter if you are in Bristol, Kingsport, or Johnson City. Neal Ragan Construction, Inc. will be your partner in the delicate stage of remodeling or adding rooms for your home.
Increase Home's Market Value
Imagine yourself comparing two properties—one looks dated but priced cheaply and the other looks brand new but pricey. Which will you prefer? The newer house may be more expensive but it can be enjoyed immediately while the jaded house will be like welcoming endless and painful remodels and additions. That's why despite the additional cost, most sellers will prefer to do the necessary remodeling and make the house more appealing to the market. Besides, spending extra is a wise decision if you can not only recoup the investment but get more out of it.
Home remodeling can be as simple as repairing outdated floors or can be as tedious as replacing flooring, wall, or ceiling materials. Adding a room is also a good idea because more rooms mean a higher real estate value. Functional and entertaining rooms like a library, office, theatre, and music room are the most popular.
All home remodels and additions can certainly add value to the property. Just make sure that the specific project for the house will be an investment and not a liability. We can help you make the right choice. Call us today for a free consultation, estimate, and reference.
More Comforting Home
No need to move out and sell the house if all you want is a more comfortable living space in Tennessee. Remodels and additions can transform your house into the perfect home- a comfortable and relaxing living space for the entire family.
Simple home remodeling will do if you intend to restore an old house or do a little adjustment of its features for modern living. Major remodeling is a must for irreparable spaces or if you want a really big improvement for home.
An expanding family can sure use an additional room. A new nursery will be more welcoming for the new baby. Also consider adding more rooms if you want a home office, a theatre, a library, a games room, or at-home studio. But home remodeling will do if there's already a barren room that's ready for a big change like the old attic and basement.
Other Tennessee homeowners want to improve views, catch more sunshine, and enhance the energy flow inside the house. Whatever your reason is, Neal Ragan Construction, Inc. will be happy to be a part of this change. We are a team of competitive and experienced professionals. Give us a call today and let's talk about your options on home remodels and additions.